Encuentro Fronteriza, Feb 2020
---
The Encuentro Fronteriza/Border Encounter took place February 9-11, 2020 at the San Diego/Tijuana border. The two-day experience brought together donors and concerned citizens to educate each other about the culture and struggles of the California borderlands.
In this two-day, the Angelica Foundation and its partners embarked on a journey to:
To explore the thriving art, cultural, culinary and political scenes on both sides of the US/Mexico border
To meet San Diego and Tijuana activists, border visionaries and leaders.
To visit Tijuana shelters and bear witness to the unfolding human rights crisis
To better understand our current immigration debate and how we can all become a part of the solution.
In this era of walls, we sought to pay homage to the San Diego/Tijuana borderlands culture and envision the building of a new immigration paradigm based on human dignity, multi-culturalism, economic fairness and human rights.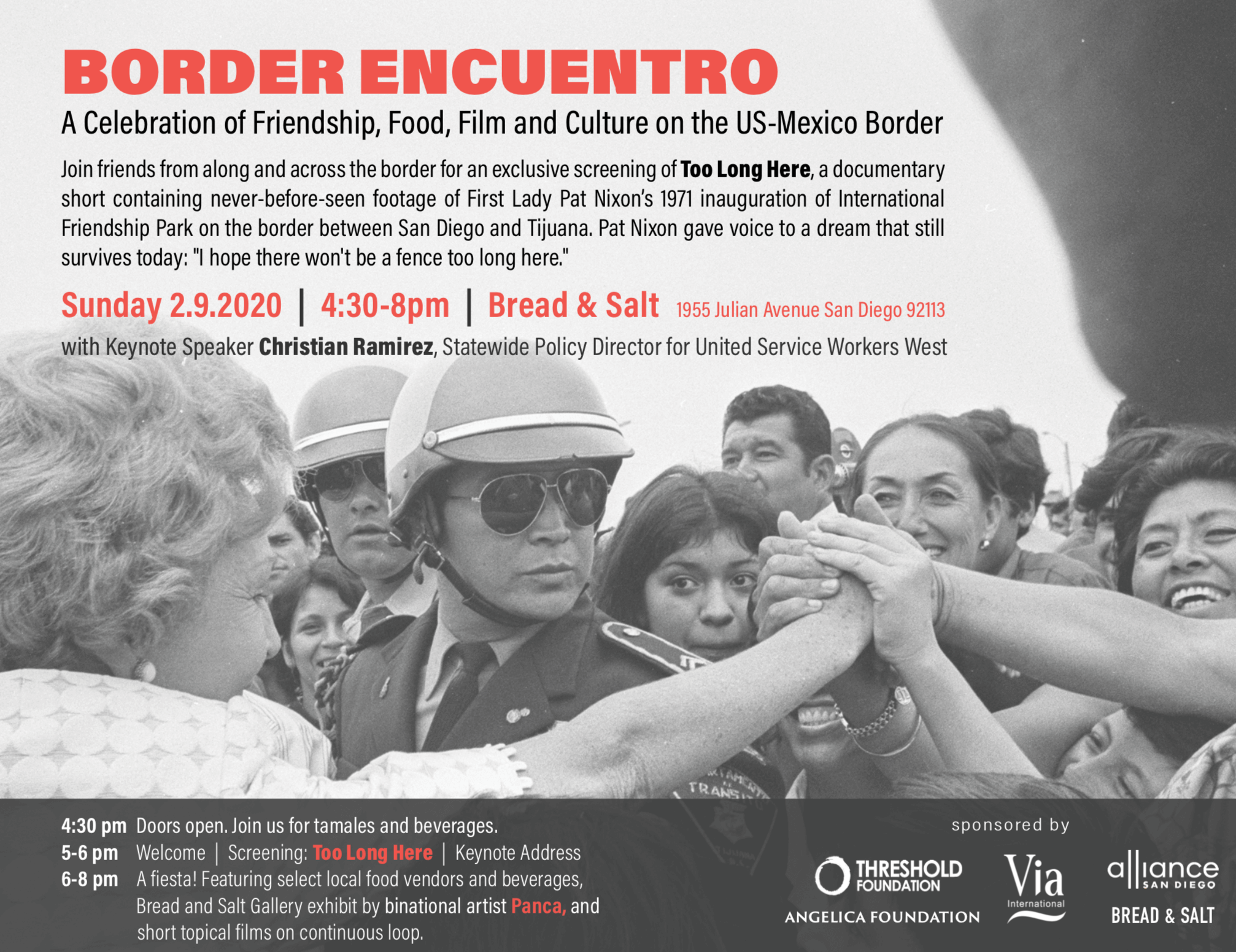 La Jornada, Fall 2020
---
The Jornada will take place later in 2020 and will begin in Santa Fe, NM. We will invite on this south-bound caravan a group of writers, donors, artists, environmentalists, filmmakers, concerned citizens and opinion leaders. We will follow the contours of the old Camino Real, south across the New Mexico and Texas borderlands, ending up in El Paso. Along the way we will meet with NGOs, organizers, border communities and movement leaders.